1.helping children see farther and wider. Real optical binoculars are good for kids' eyesand cause less eye strain.
2.BK7 is a relatively hard material with extremely low bubble and inclusion content, while providing excellent transmittance through-out the visible and near infrared spectra and down to 350 nm in the ultraviolet.
3.Rubber coated body helps to absorb shock when dropping and falling on floors. If accidentally dropped on the ground, the binoculars are protected themselves from being destroyed.
4.The compact binoculars feature rubber fold-down eyecups. These convenient eyecups fold down for use with eyeglasses and fold up for use without eyeglasses. They provide comfort and promote viewing ease.
5.The compact and light-weight binoculars are easy for children to hold and grasp, and the lanyard makes binoculars convenient for kids to carry anywhere.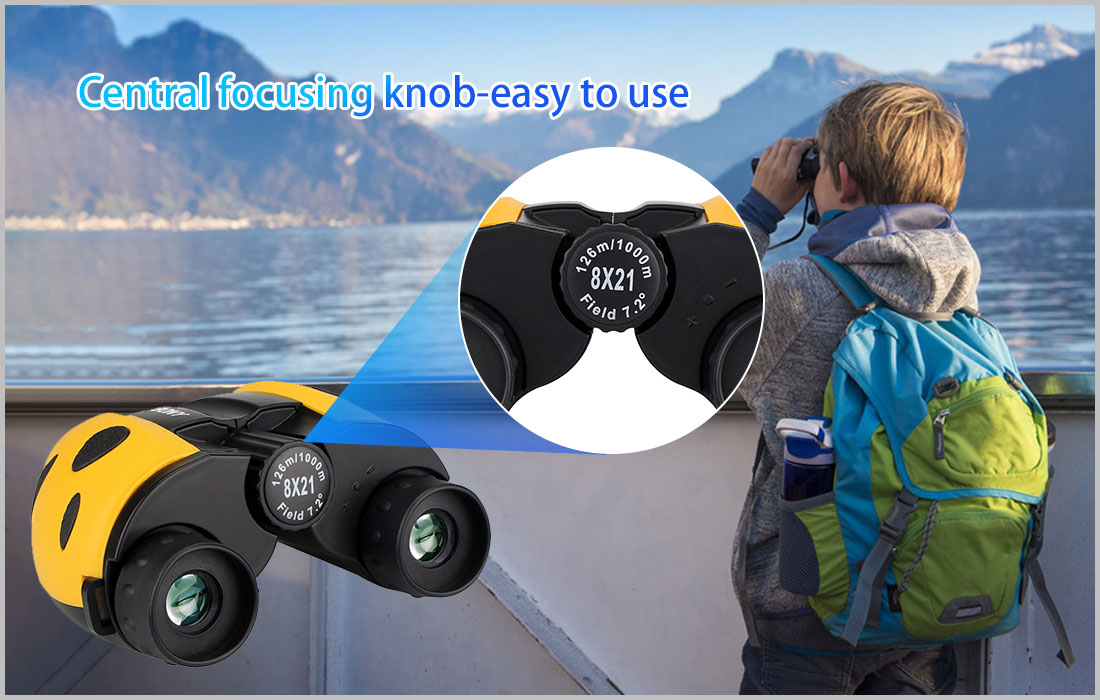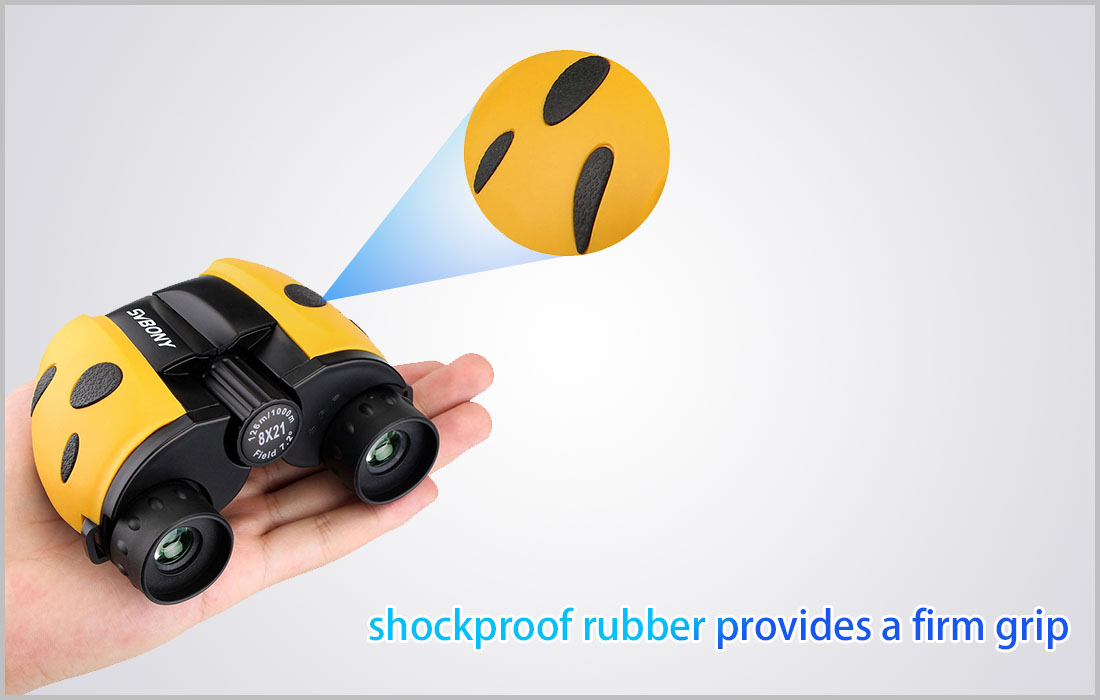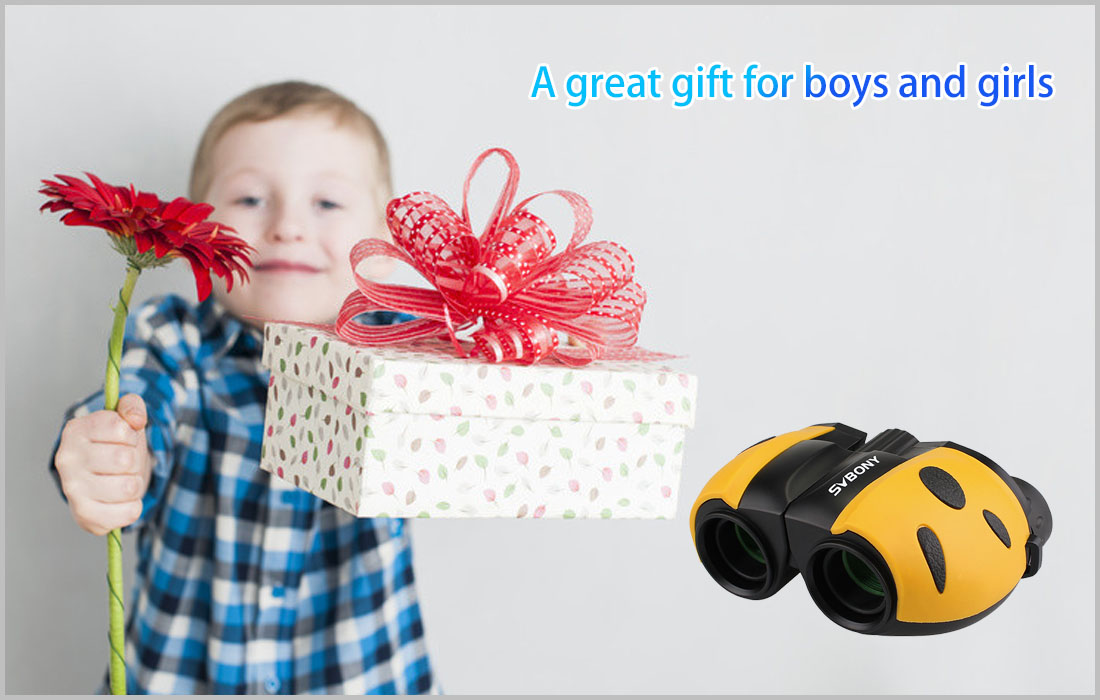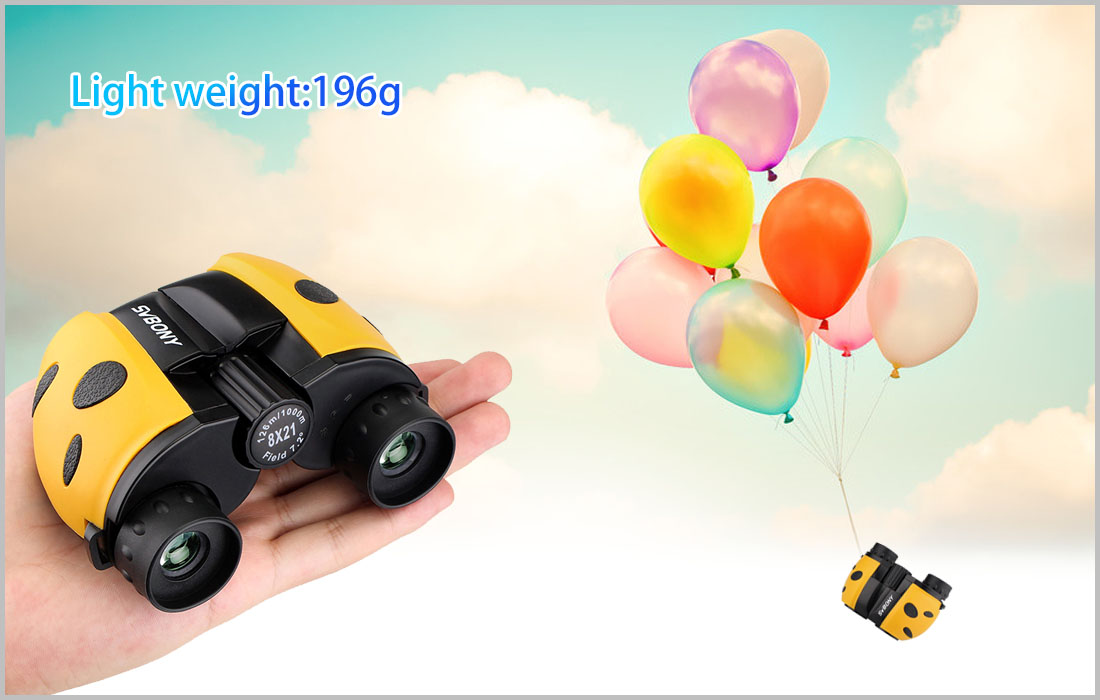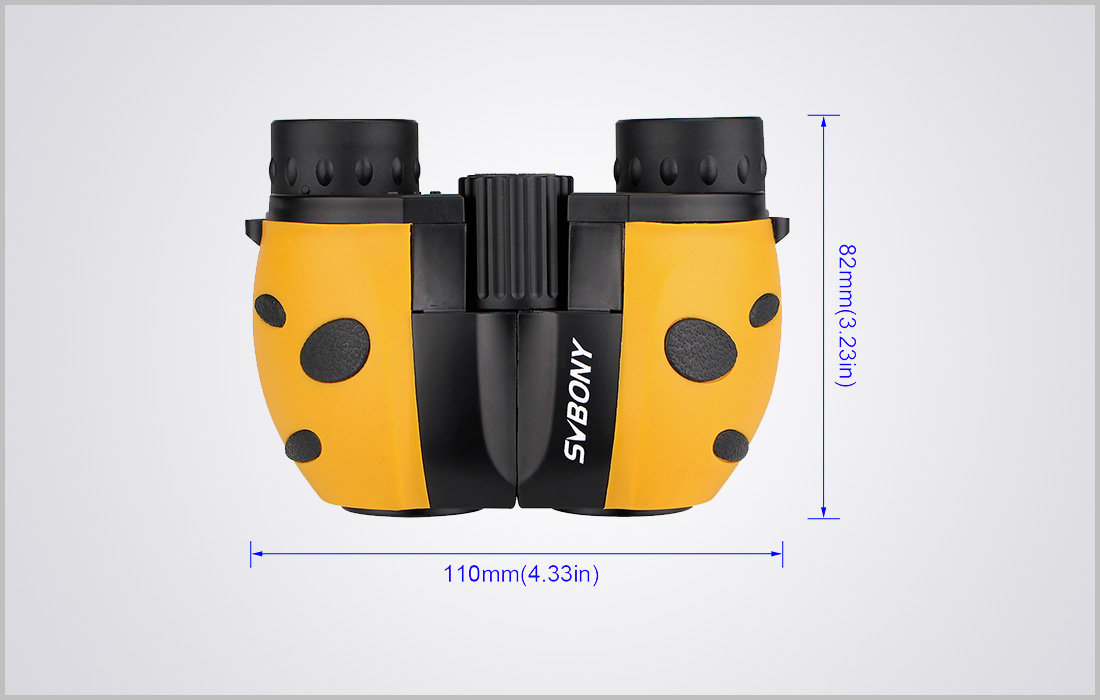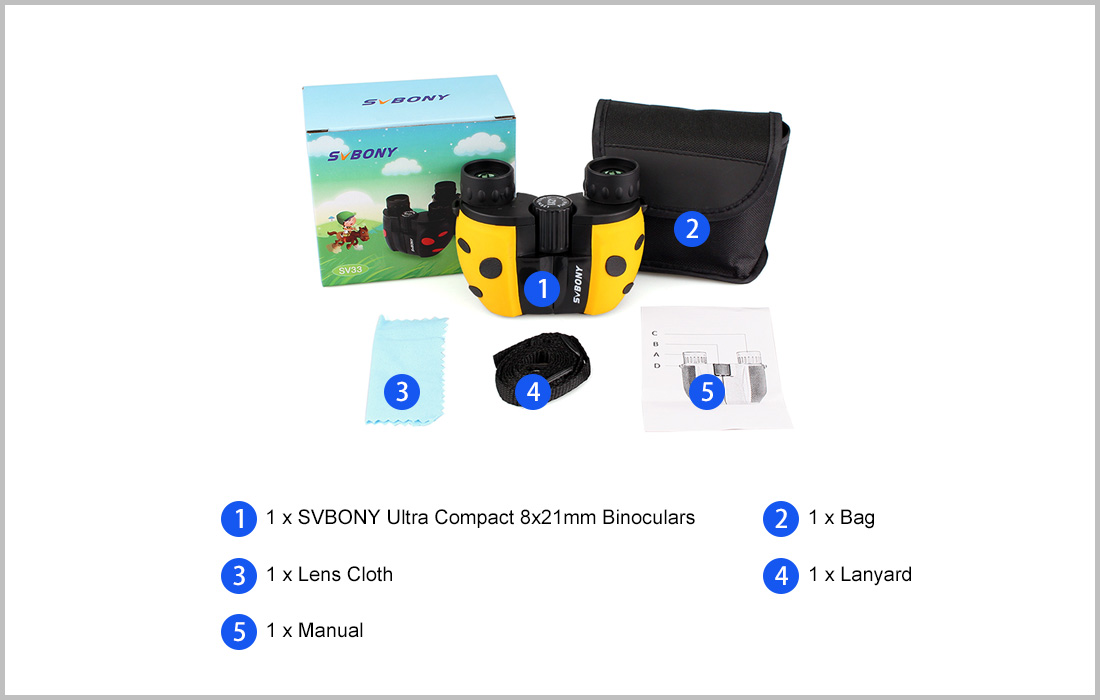 A gift for boys and girls from the Svbony family. With an 8 x 21, SV33 allows you to observe every wonder of the world.
Thanks to the firm and comfortable grip provided by a rubber-covered exterior, you can enjoy each and every moment holding SV33 to explore. What's more, SV33 is a very easy-to-use binocular, just turn the central focusing knob and you will get a clear and crisp image with the help of the multi-coating lens. The binocular itself is super lightweight, with the included carry bag and lanyard, you can just go for a great explore.