1. Large Aperture Eyepieces - Use a large aperture of 0.94"/24mm eyepieces for more comfortable viewing. The mirror body is moderate in size and easy to carry.
2.8x32/10X42 magnification- Choosing the magnification and aperture you need.
3. High-quality optical lenses - Green MC Optics and BK7 prism provide the most clarity images.
4. Precise Focus - Make adjustments with the center focus for more precise and accurate adjustments.
5. Suitable for bird watching, camping, hiking, backpacking, concerts, hunting, and sporting events.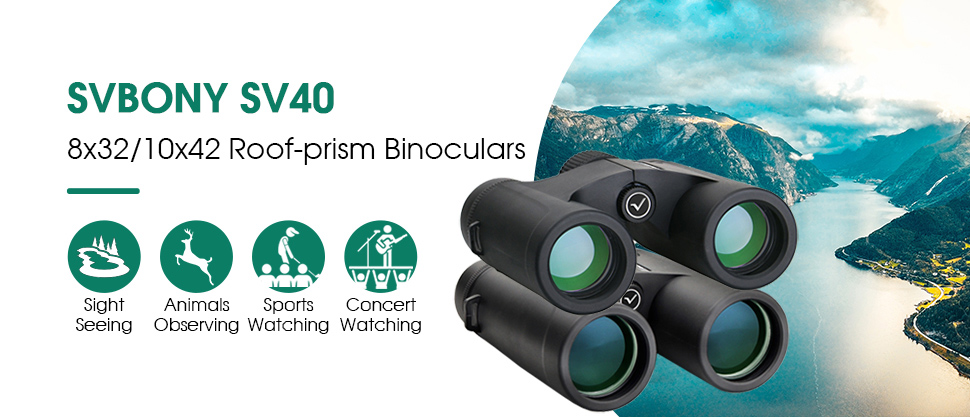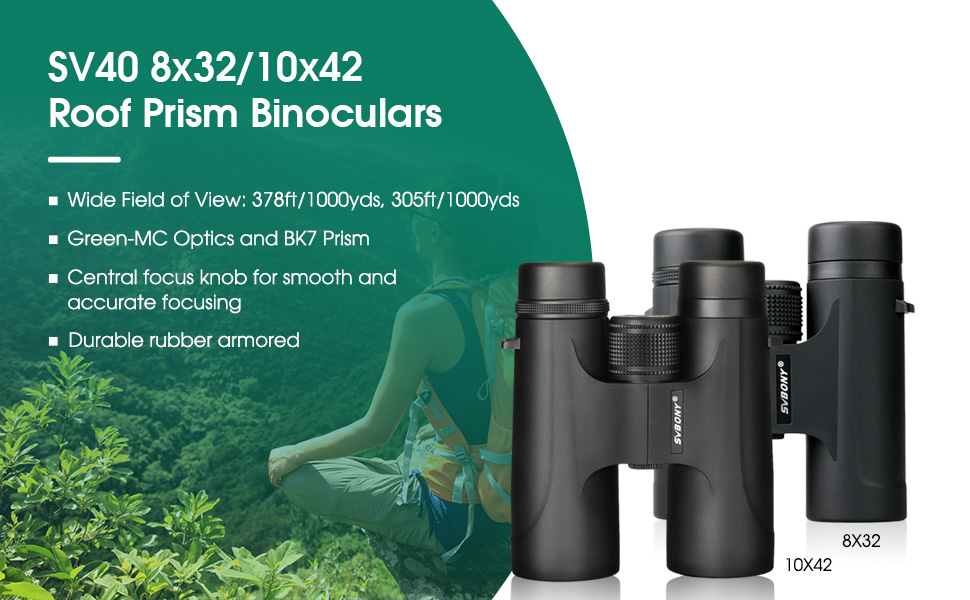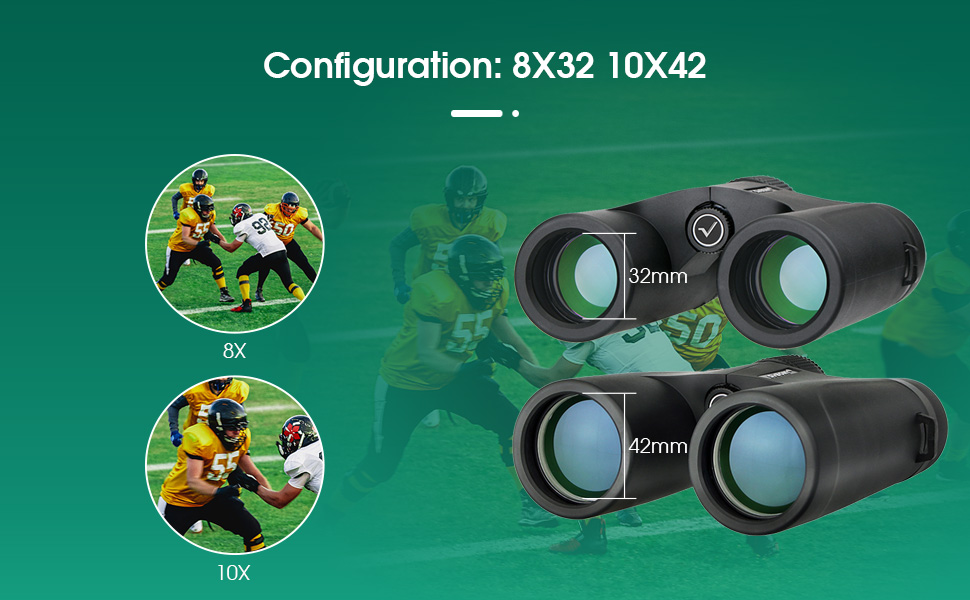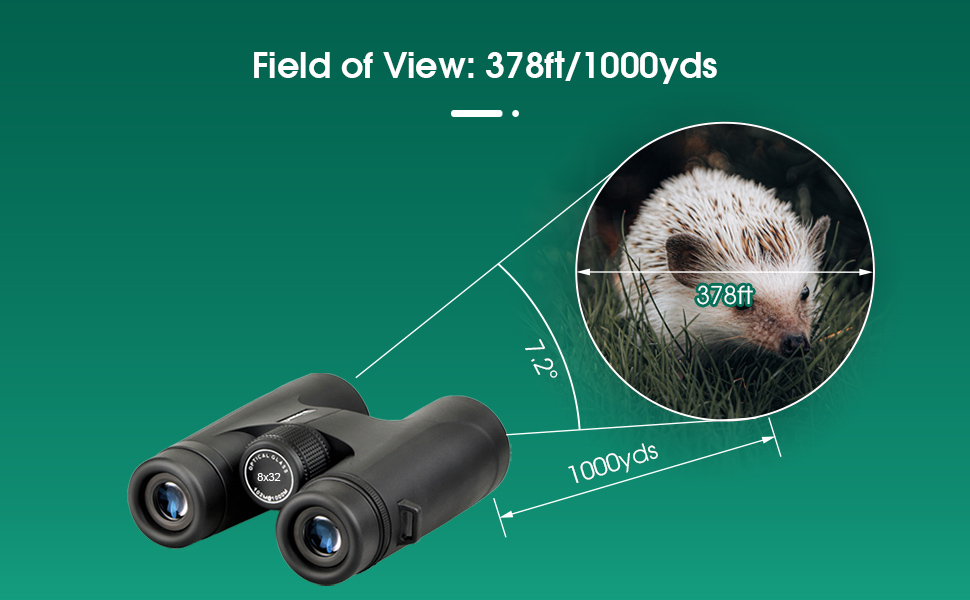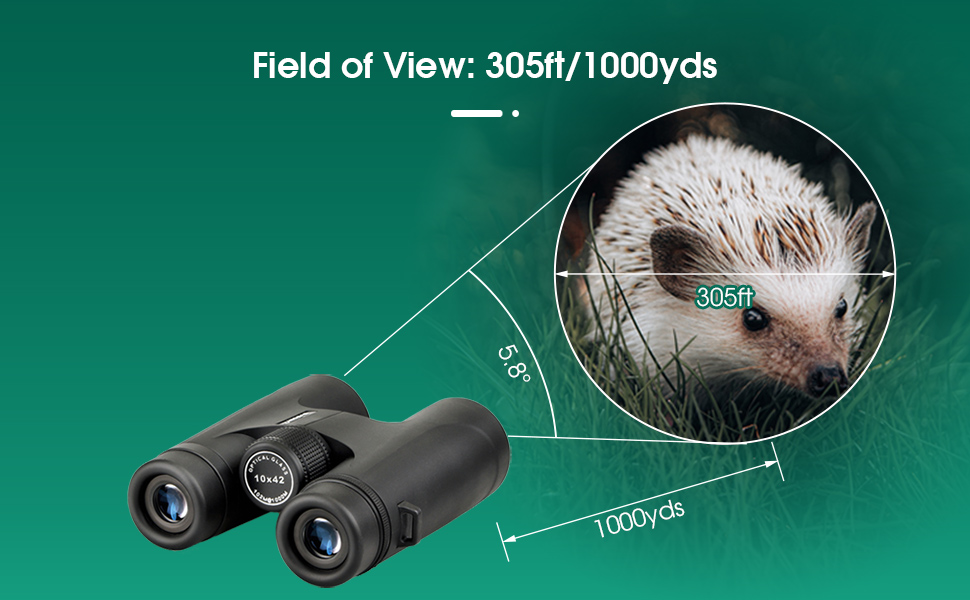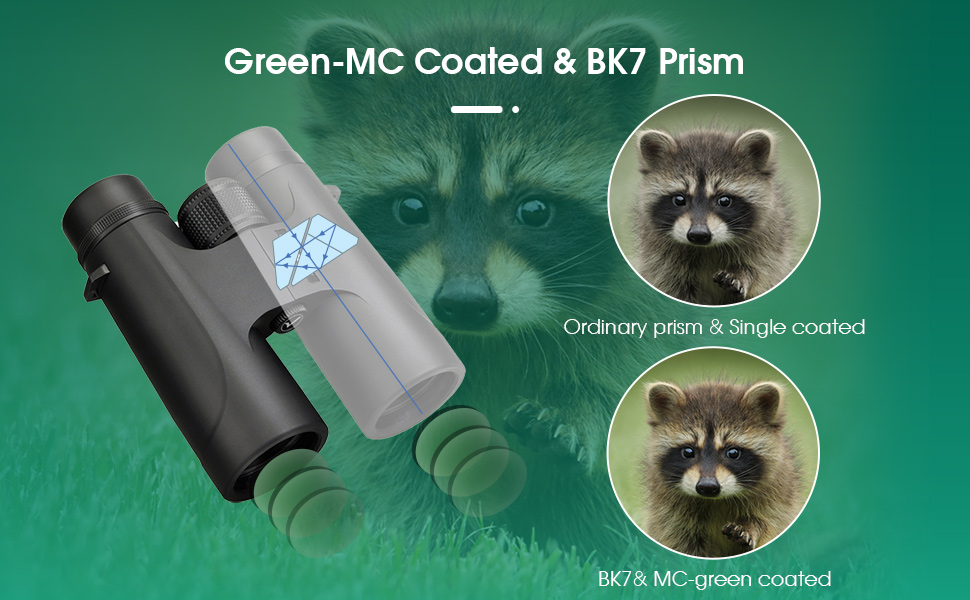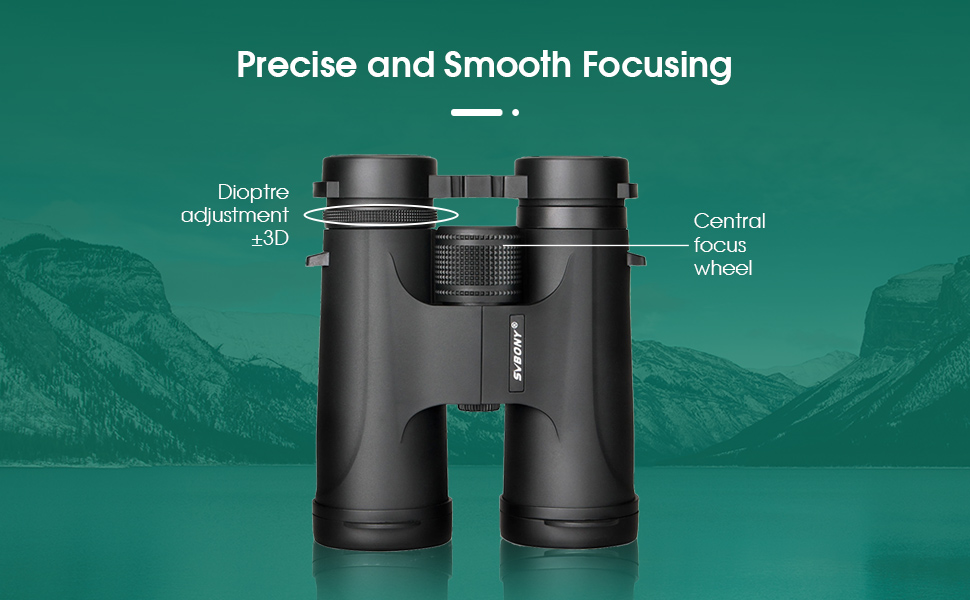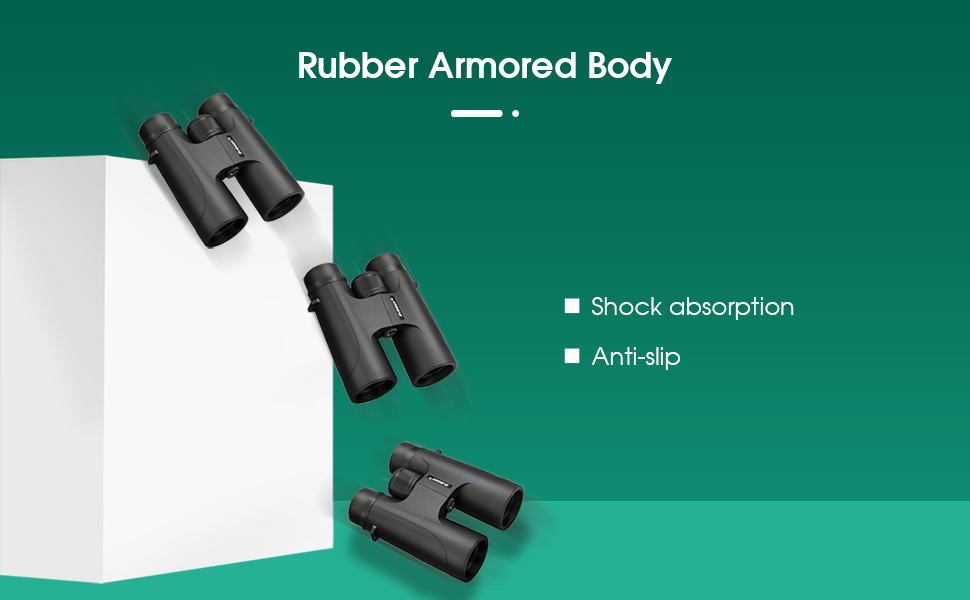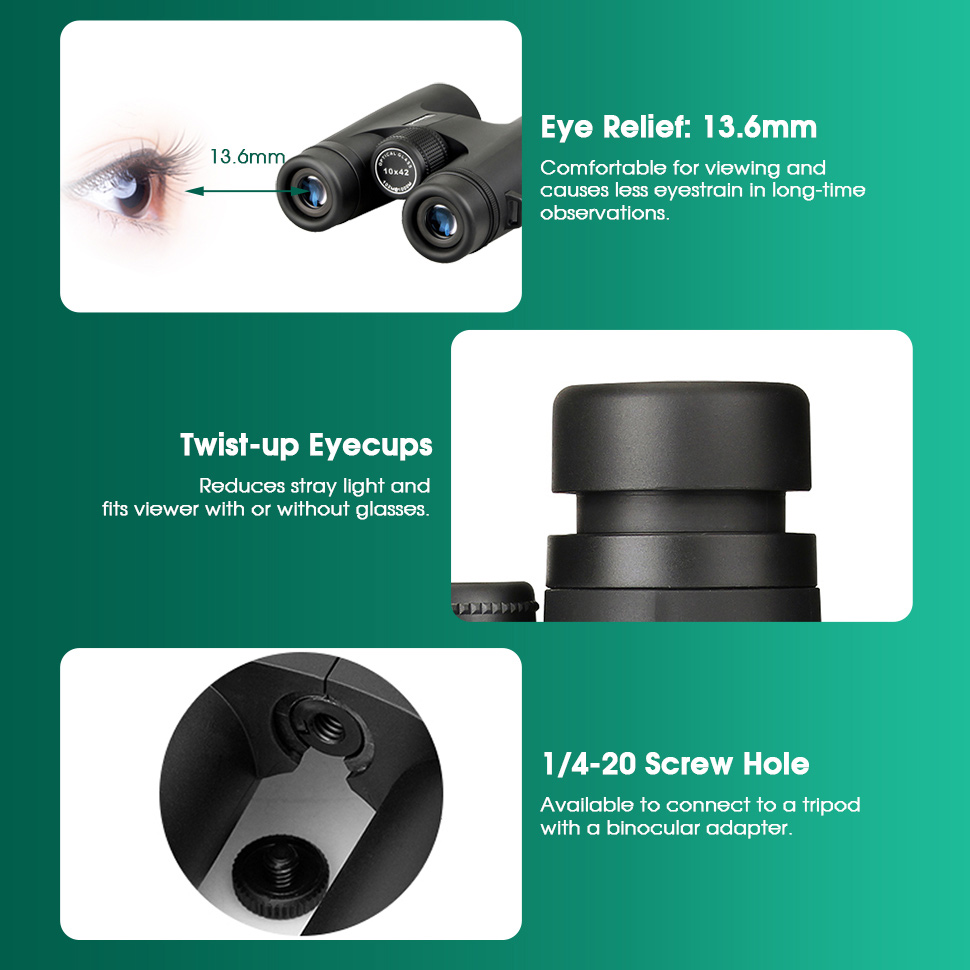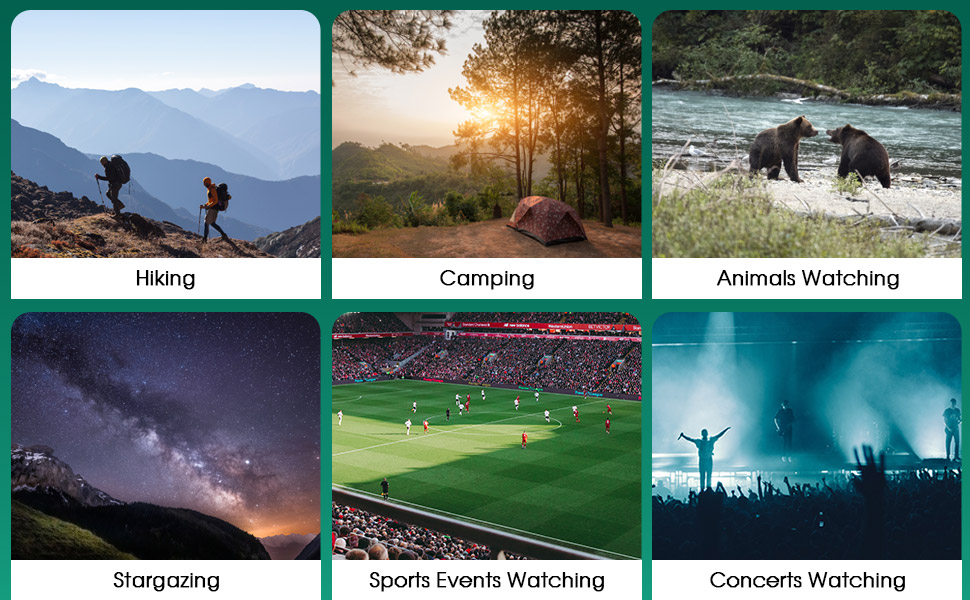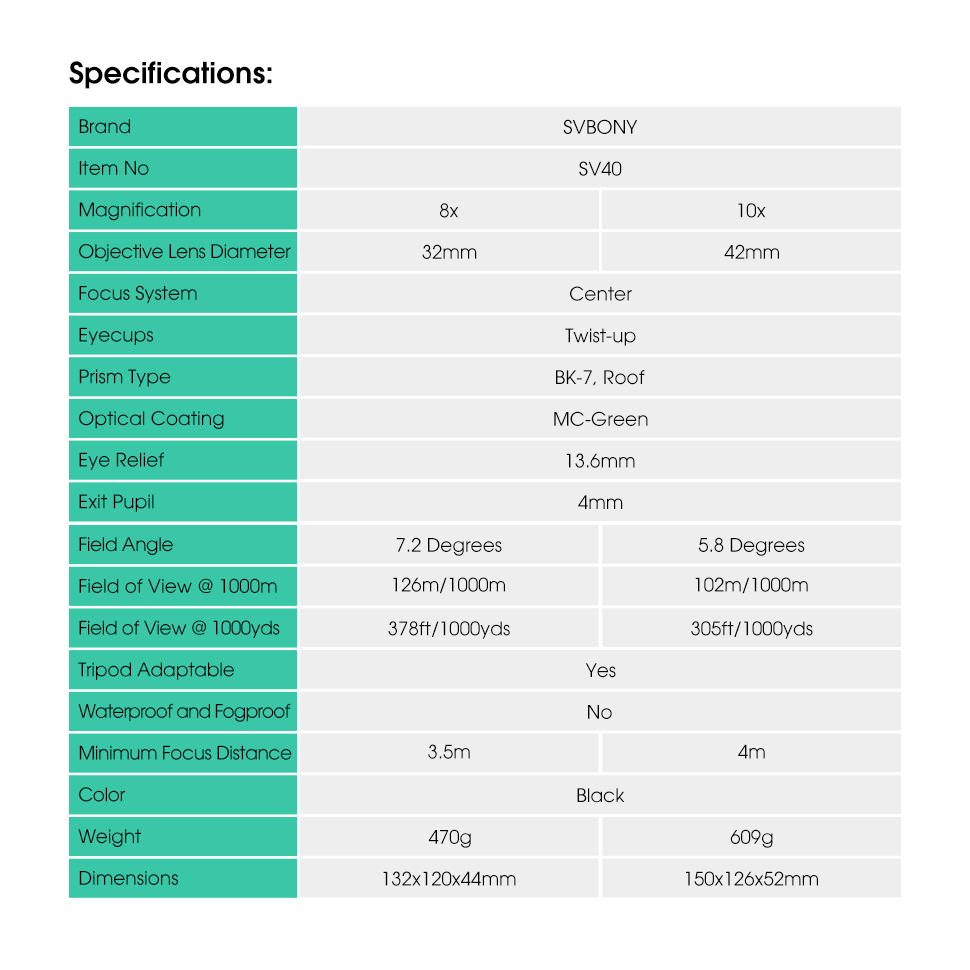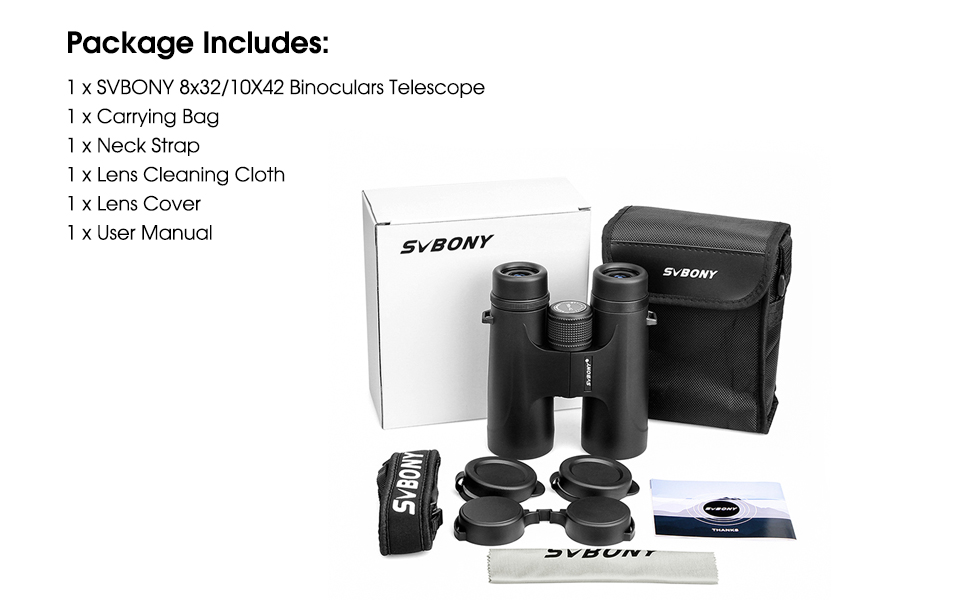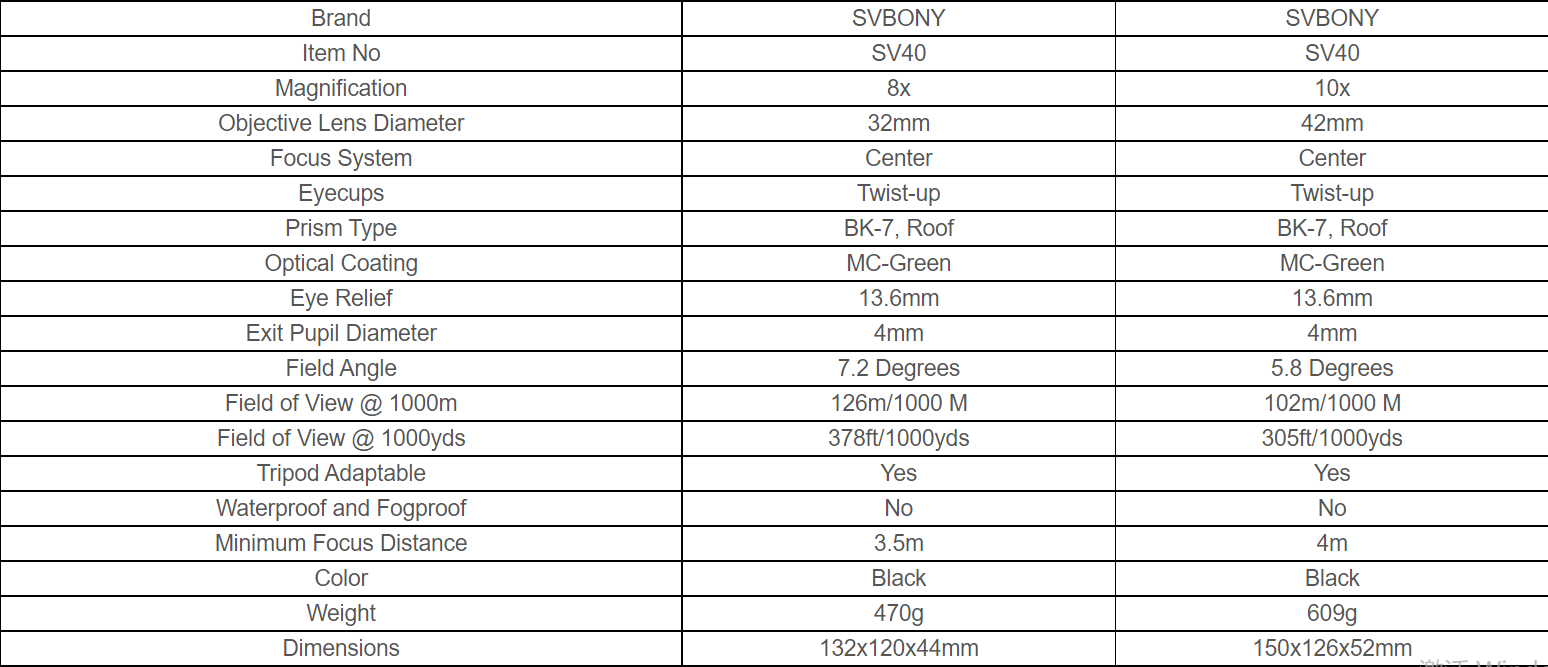 100% brand new.
The mirror body size is moderate and easy to carry.
Multi-coated optics & BK-7 prisms: Binoculars use a multi-coated optical glass lens, the image does not cast distortion, and is bright and clear
This is a high cost of roof binoculars, mining for optical glass lenses and coated with multilayer coating, no color cast is not distorted image, the picture clear and sharp.
Twist-up eyecups effectively eliminate stray light interference, to obtain more pure imaging.
Suitable for hunting, Bird Watching, Camping, Hiking, Backpacking, Traveling, Concerts, and Sporting Events.
Usage: First use the left eyepiece to emphasize the clearest, then mobilize the right eyepiece focusing ring to the right eyepiece clearest later use only the center focus.