1.Easy to peep eyepiece, high eye point specification: Large aperture eyepiece, eye relief 23mm high eye point specification. Even with those who wore eyeglasses as well as naked eyes by adopting a twist-up viewing mouth, it is also easy to peep.
2.Broad and sharp visibility: By adopting a flatten lens, we have secured a high viewing flatness and realized a wide good image range. It brings a sharp image even in the vicinity of the field of view as well as the center
3.Illuminated Compass: Set your course and keep to it with the illuminated compass dial.Built-in Reticle Integrated Reticle pairs with the compass to help pin-point object locations or directions.
4.Wide Field of View: Even on rolling seas, keep objects easily in sight with this monocular wide field of view.
5.One-handed Focus: Only one hand is needed to quickly and easily bring objects into focus ,Waterproof and fog-proof for protection against the harsh conditions of use on the water.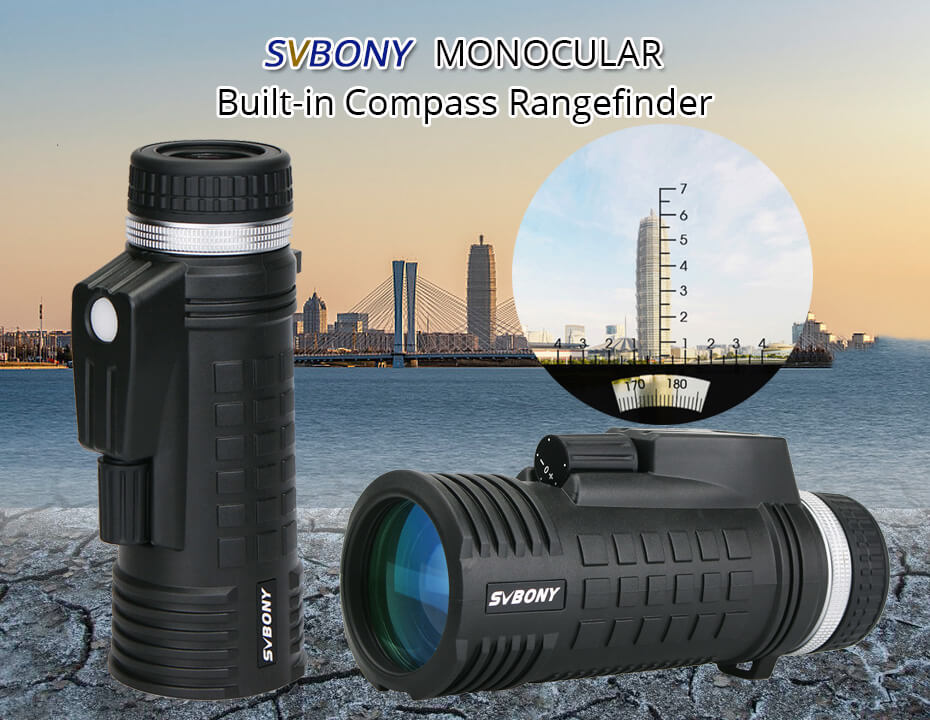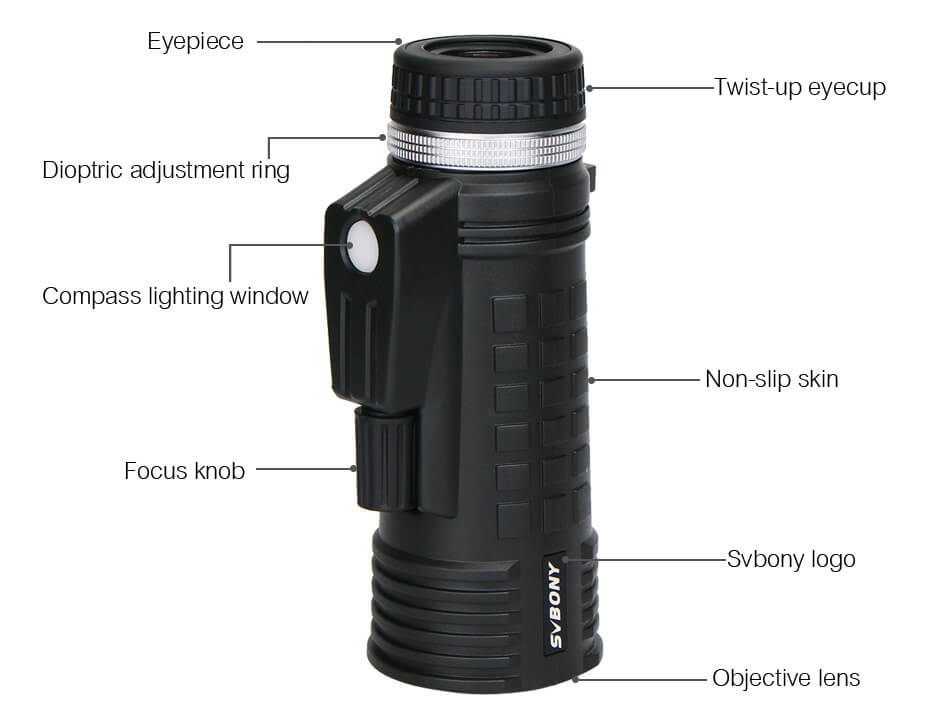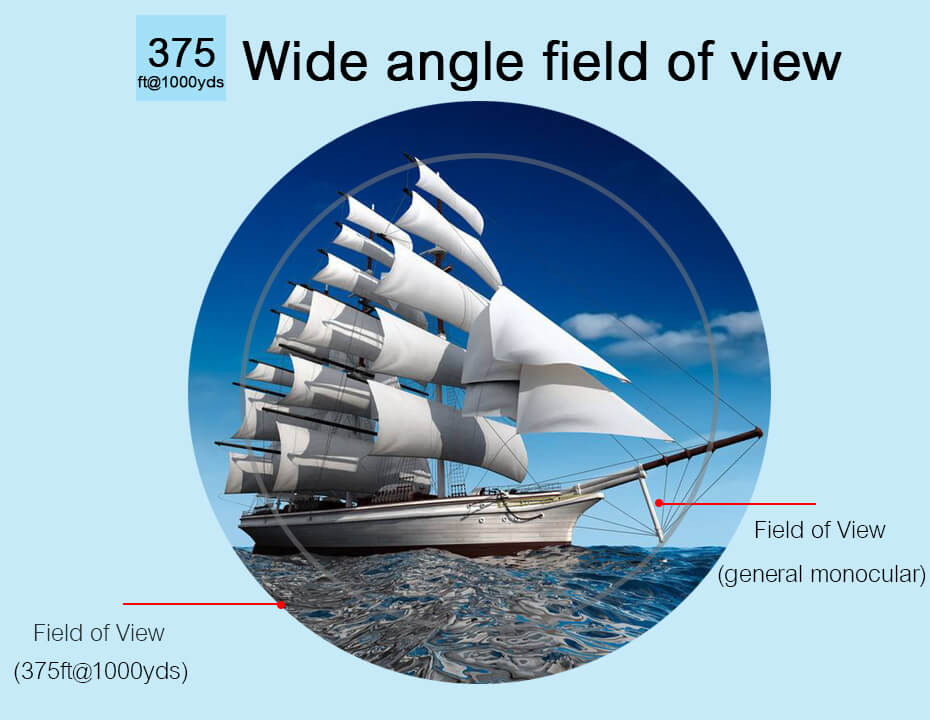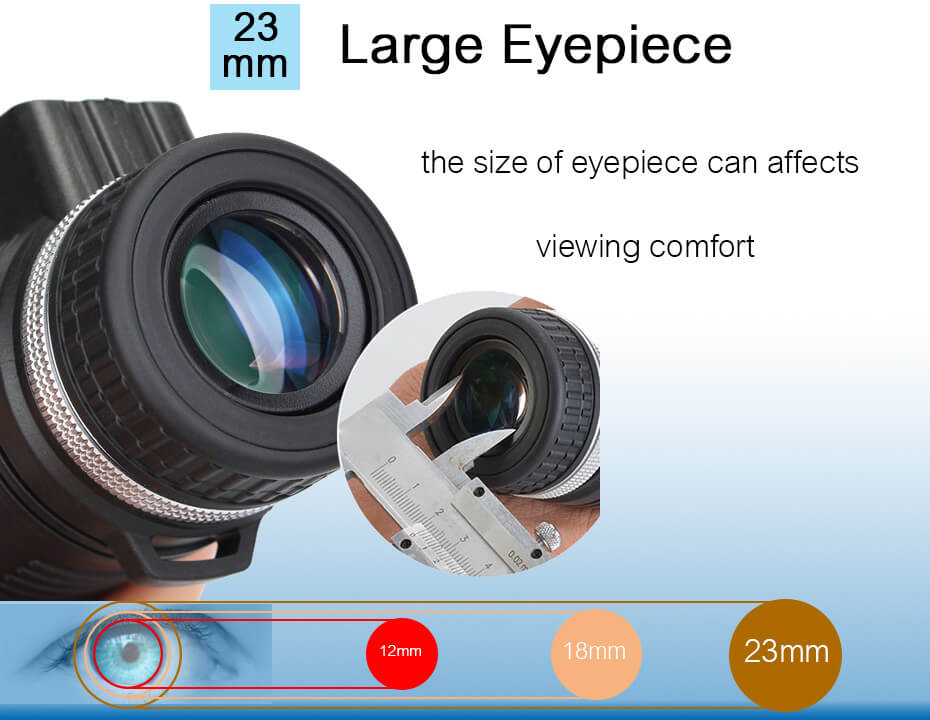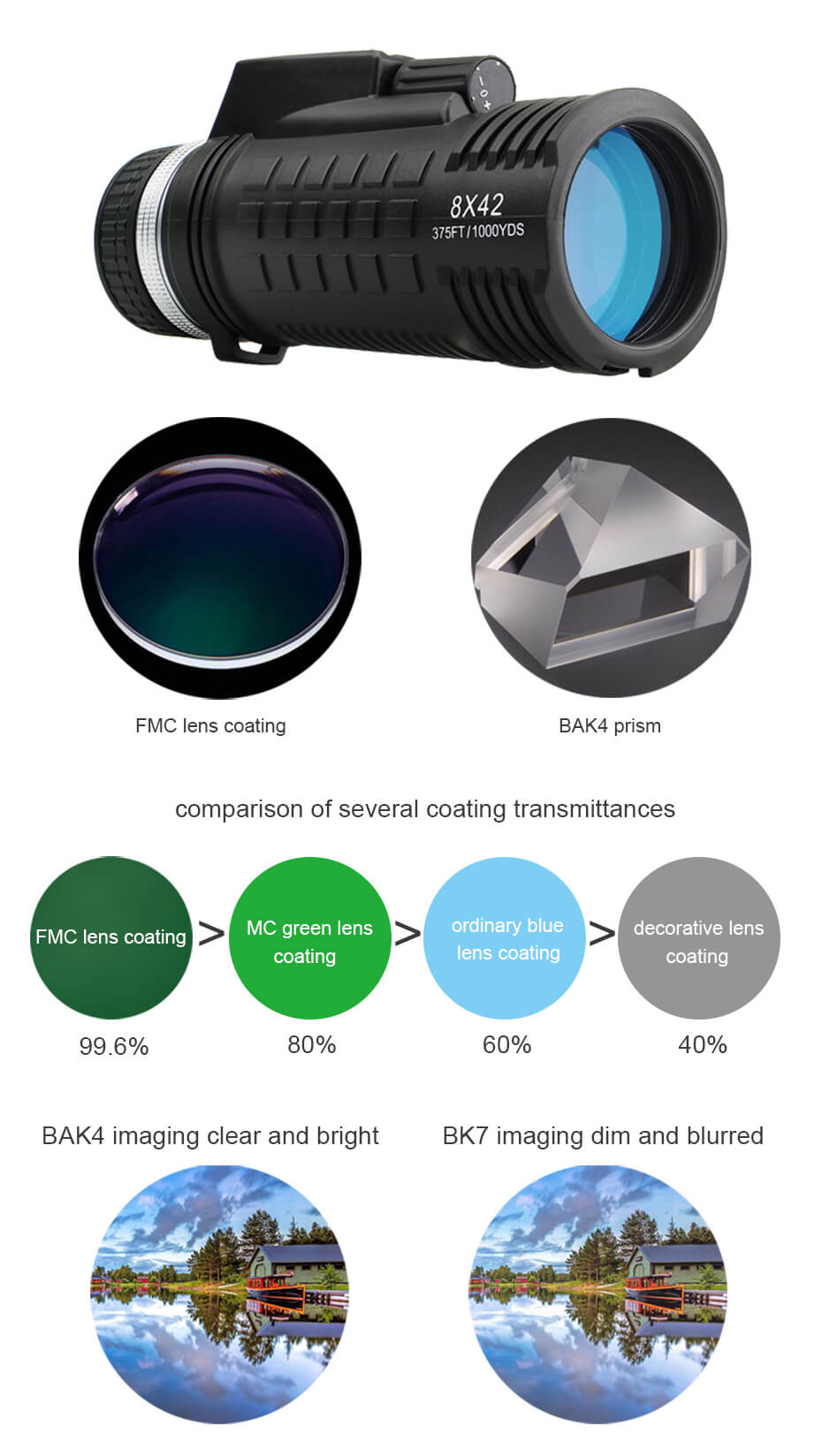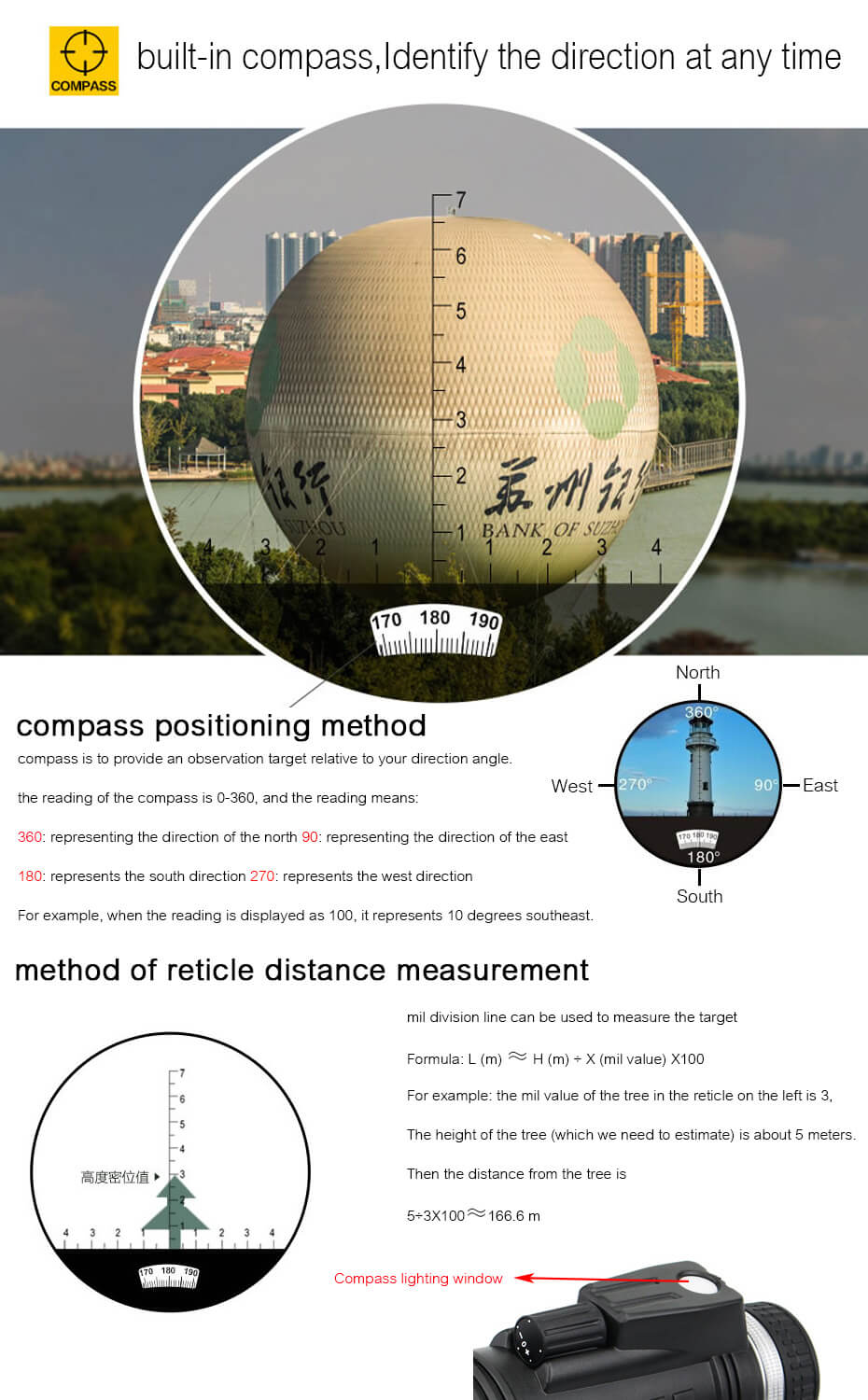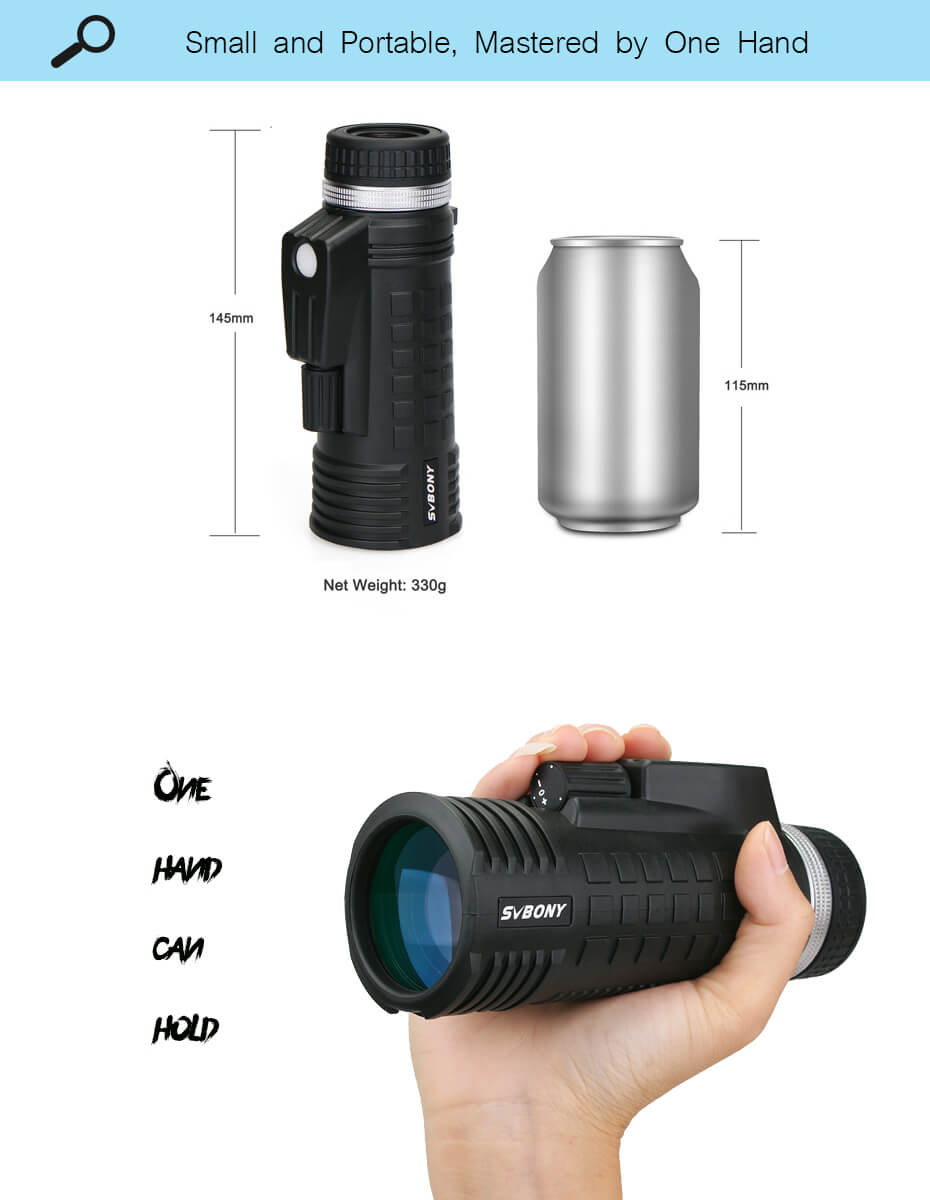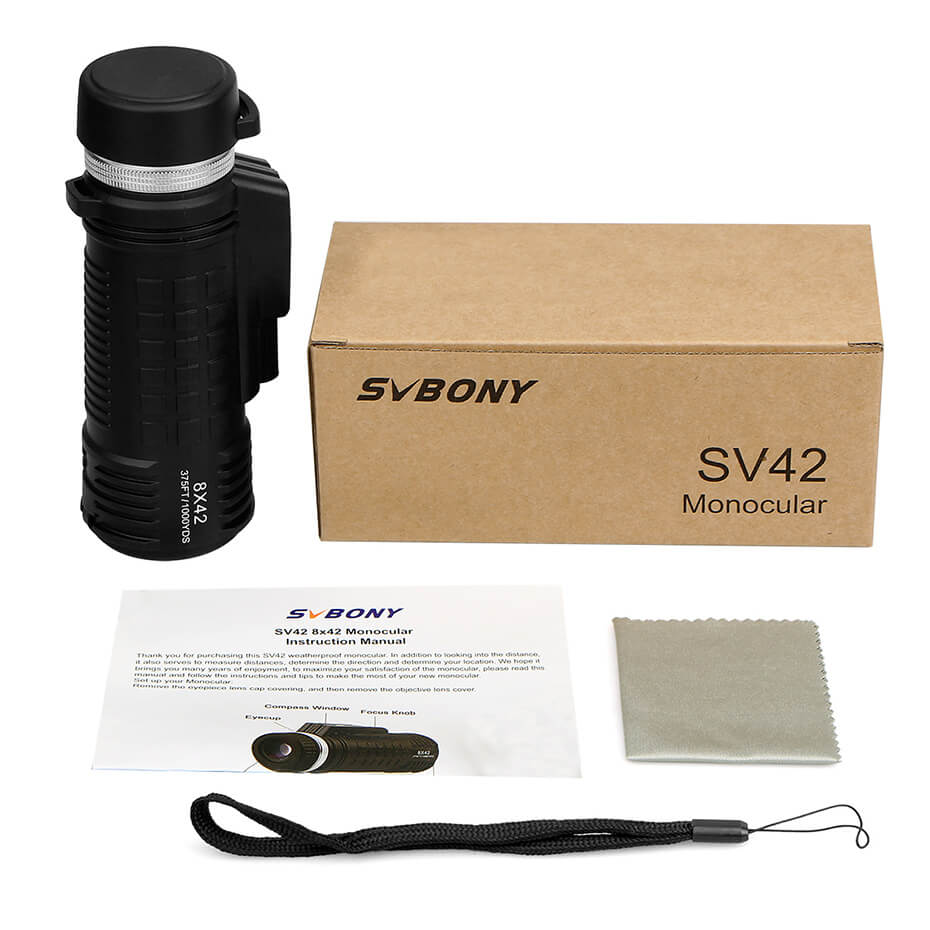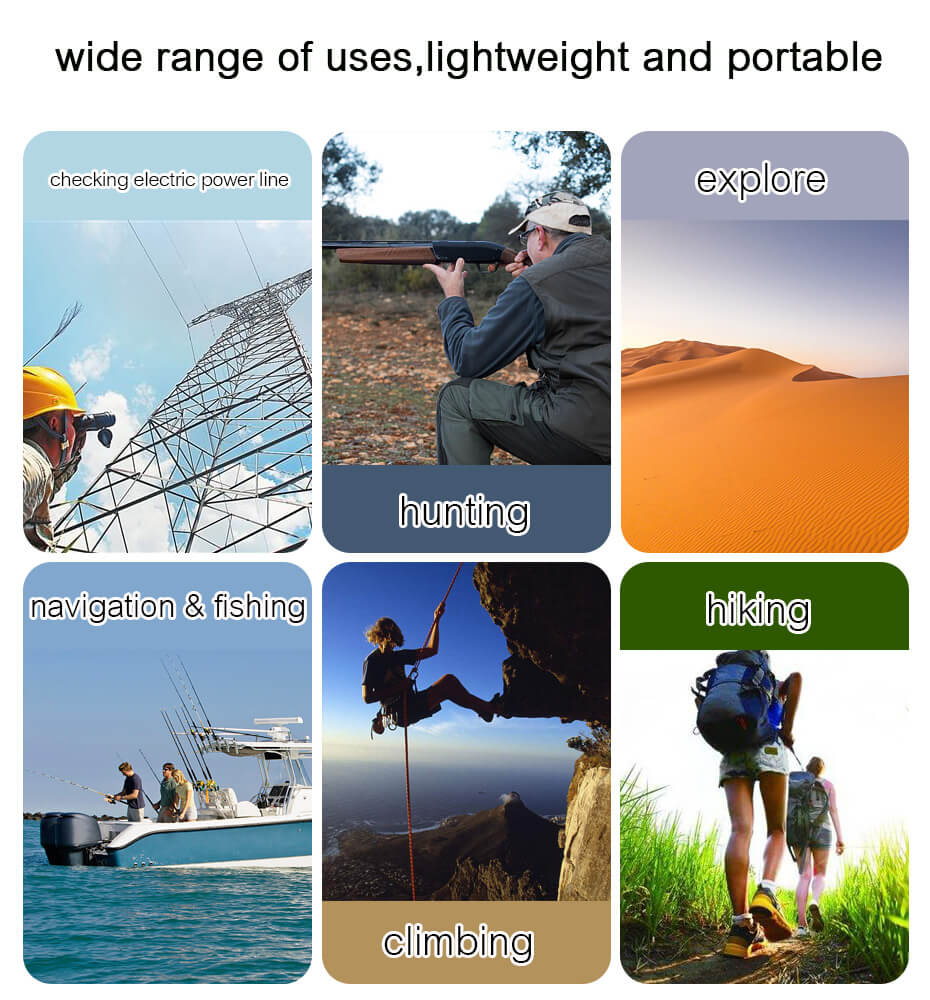 Magnification: 8x
Objective lens diameter: 42mm / 1.65in
Eyepiece diameter: 23mm / 0.90in
Prism material: BaK4
Coating: Fully multi-coating
Angular field of view: 7.0°
Apparent FOV: 56.0°
FOV at 1000 yds/m: 375ft / 125m
Exit Pupil: 5.3mm
Eye Relief: 23mm
Close Focus: 3m / 9.84ft
Waterproof: IPX6
Net weight: 330g / 11.77oz
Dimension: 145*47*47mm / 5.7*1.85*1.85in
Never look directly at the Sun with the naked eye or with your monocular. Permanent eye damage may result.
Don't clean the lens with your fingernail because this could permanently damage telescope, please wipe the lens with dry and clean cloth.
Don't walk or run while you're looking through the monocular. You could misjudge distances and trip or fall.
Don't rinse or immerse your monocular scope, even if it's waterproof.