1.provide a wide field of view,helping children see farther and wider. Real optical binoculars are good for kids' eyesand cause less eye strain.
2.BK7 is a relatively hard material with extremely low bubble and inclusion content, while providing excellent transmittance through-out the visible and near infrared spectra and down to 350 nm in the ultraviolet.
3.Rubber coated body helps to absorb shock when dropping and falling on floors. If accidentally dropped on the ground, the binoculars are protected themselves from being destroyed.
4.The compact binoculars feature rubber fold-down eyecups. These convenient eyecups fold down for use with eyeglasses and fold up for use without eyeglasses. They provide comfort and promote viewing ease.
5.The compact and light-weight binoculars are easy for children to hold and grasp, and the lanyard makes binoculars convenient for kids to carry anywhere.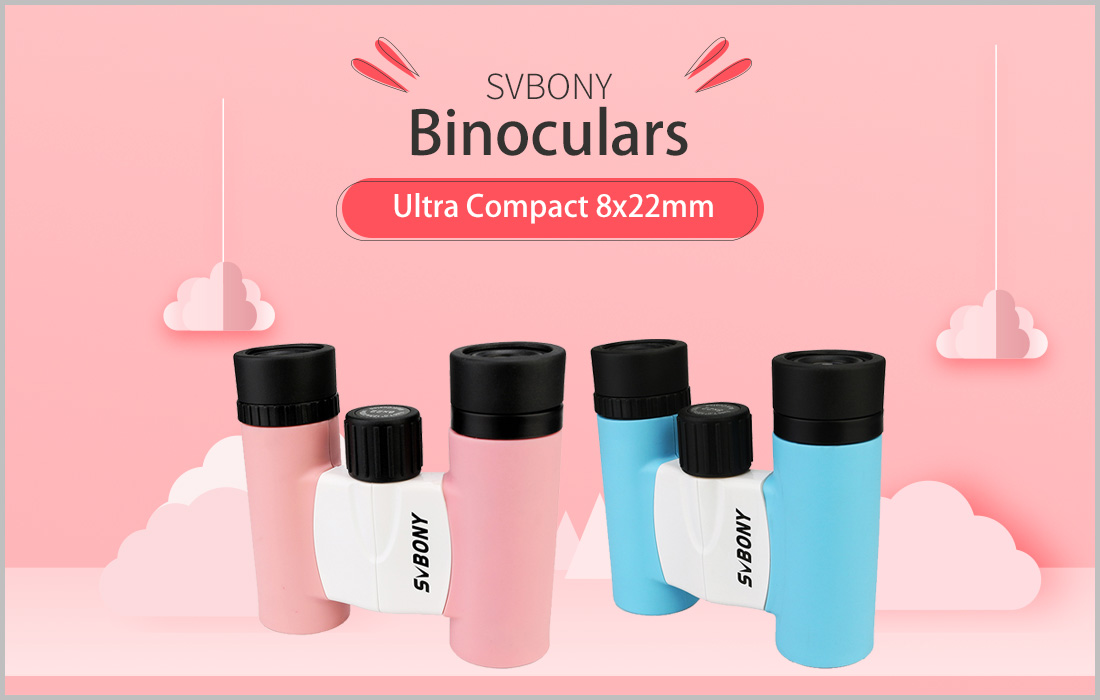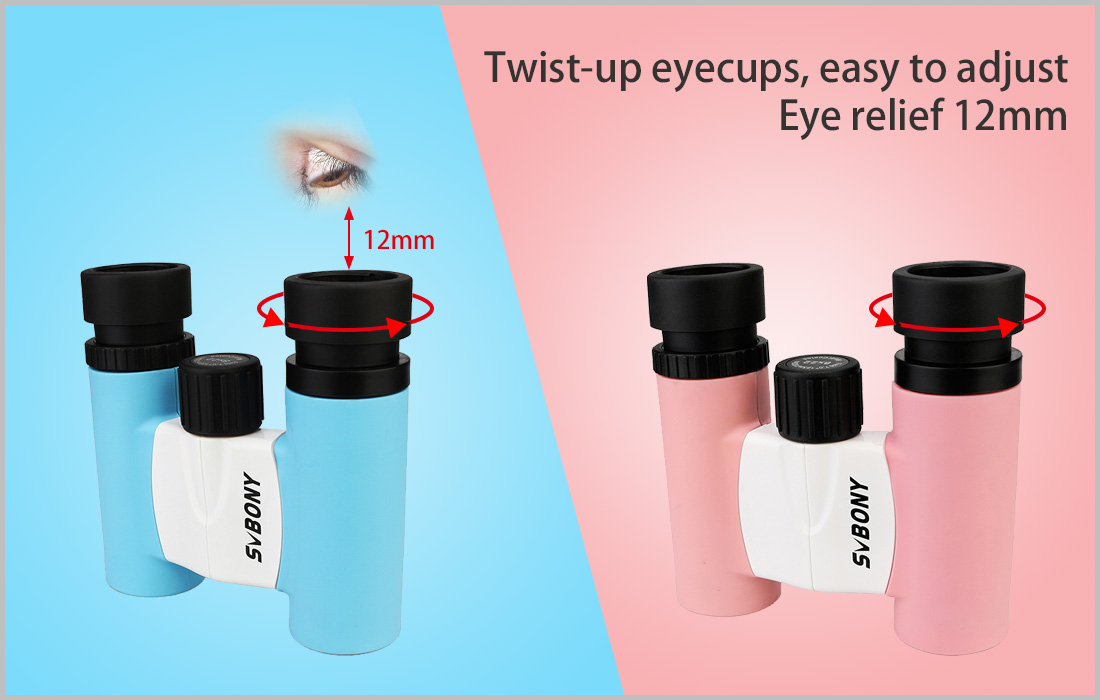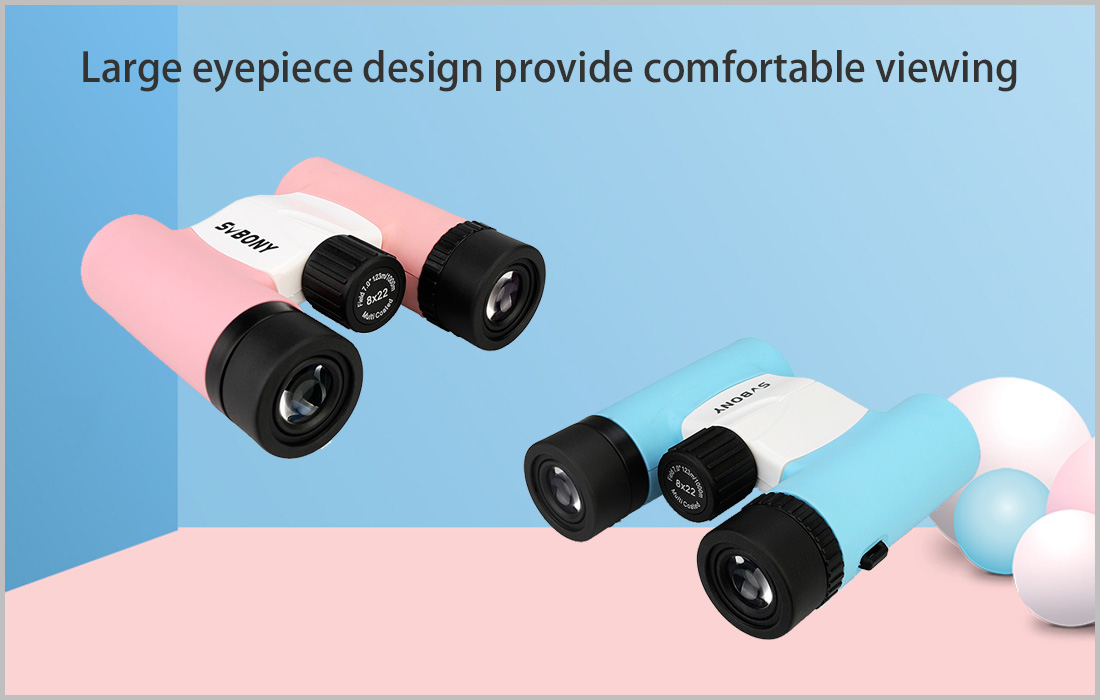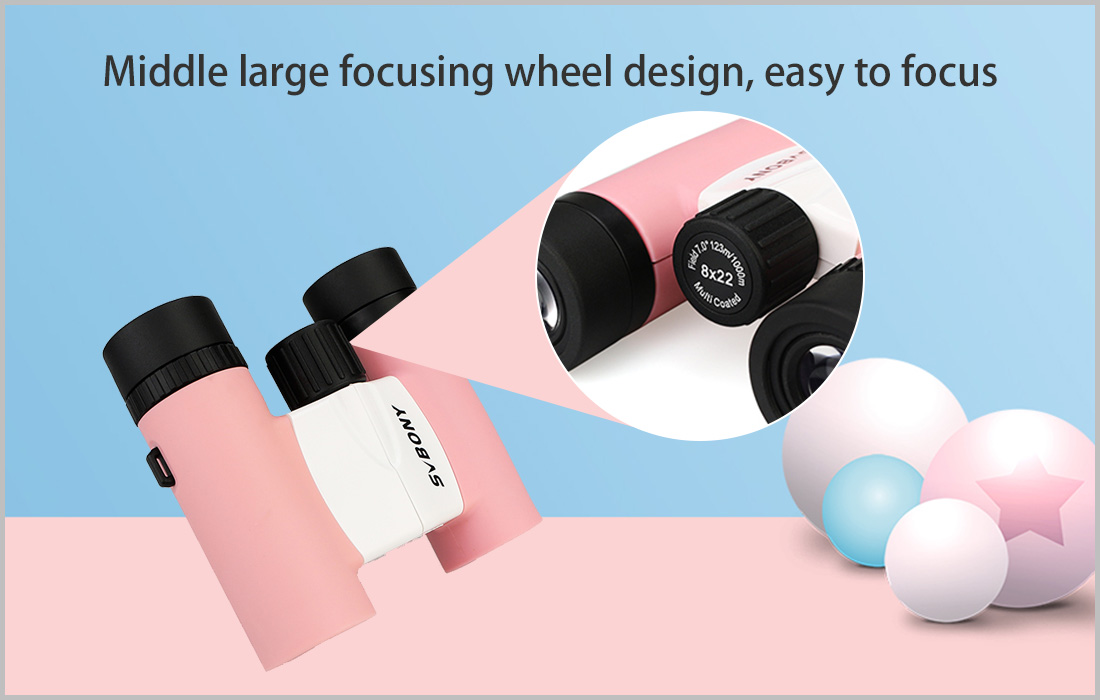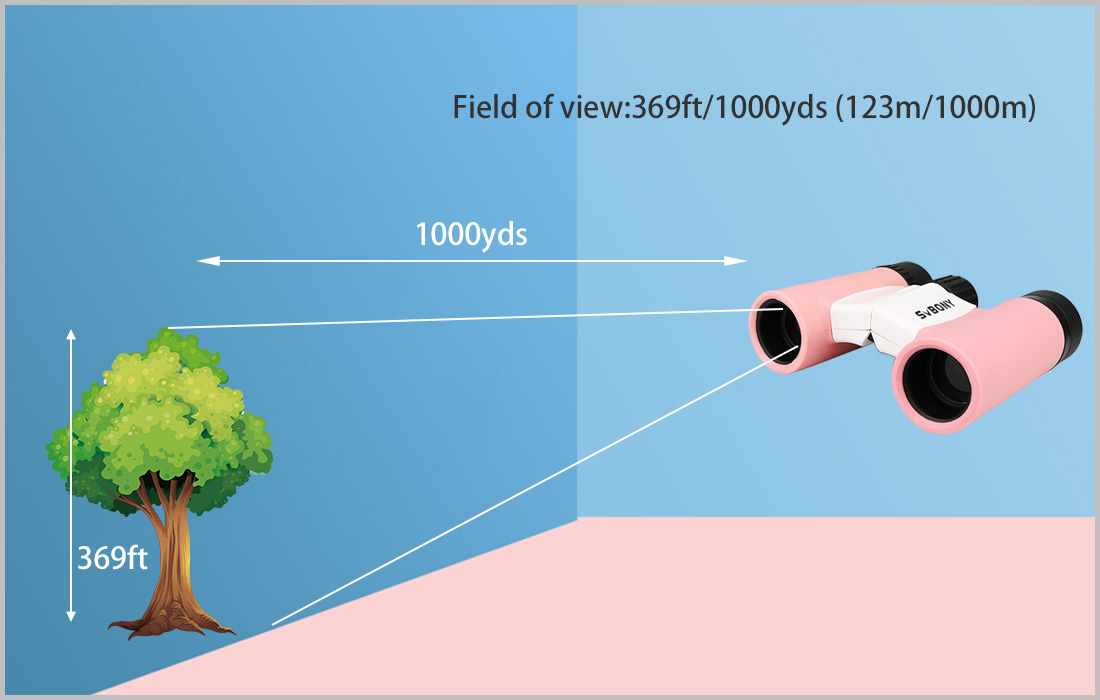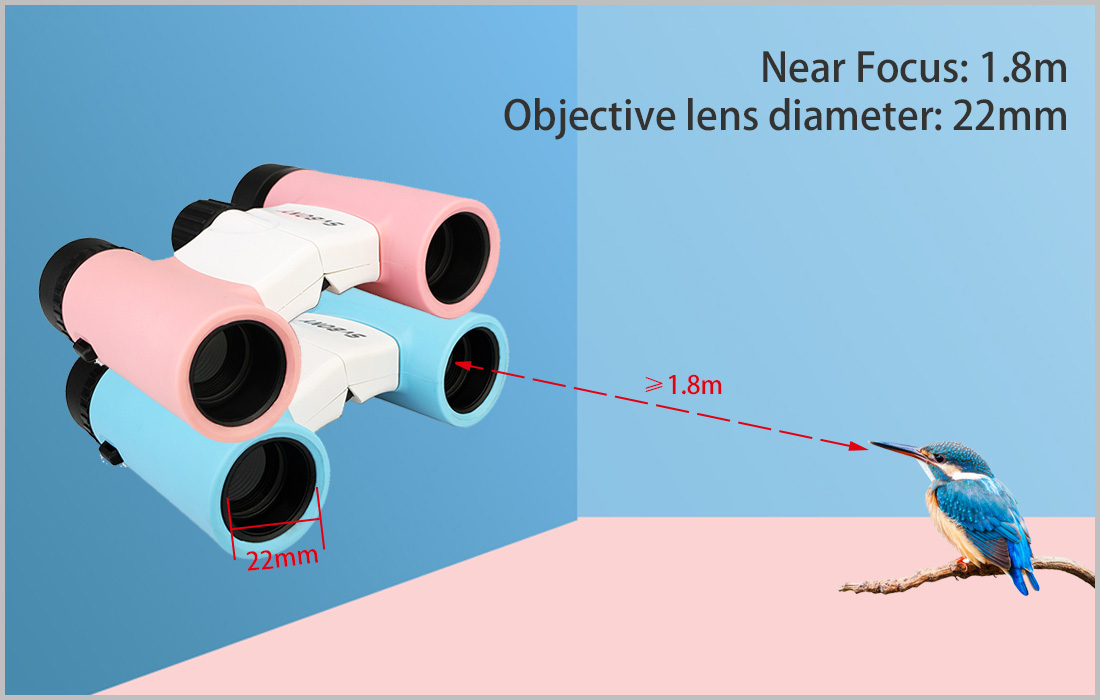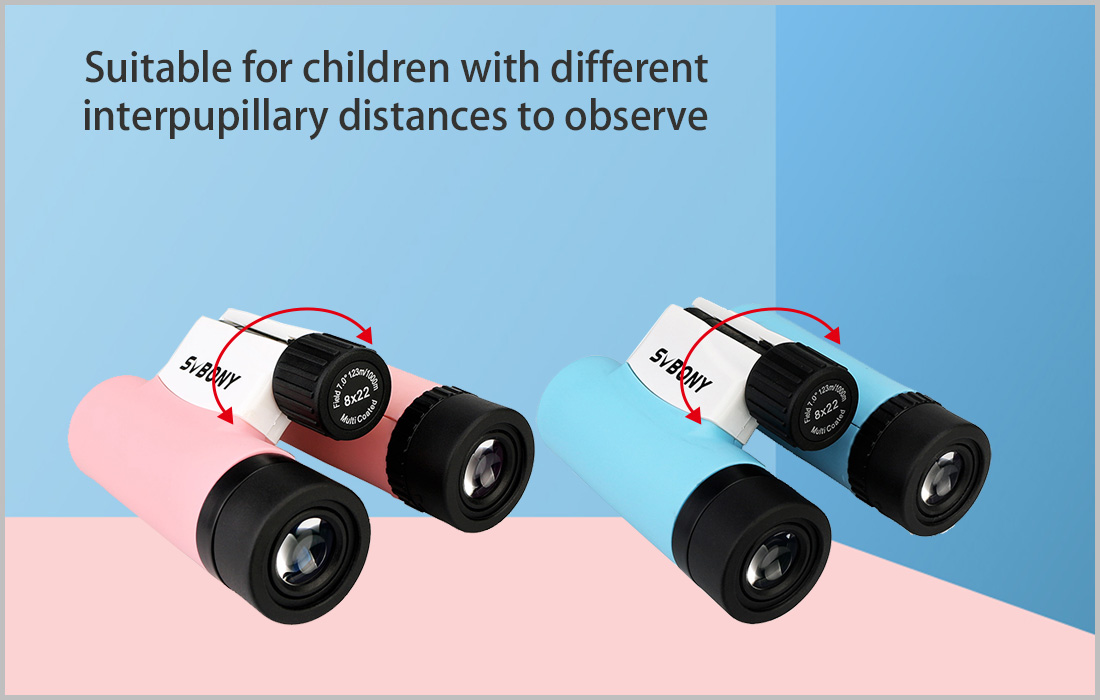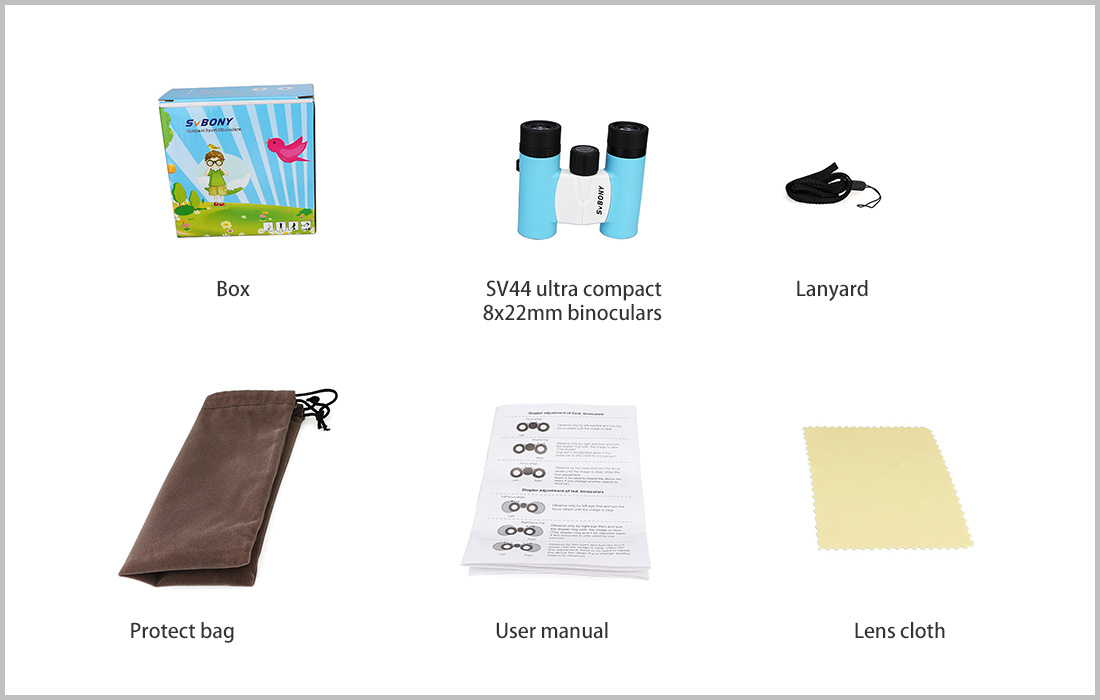 1, Brand new SVBONY Ultra-Compact 8x22mm Binoculars, simple, stylish, and beautiful. Two colors of pink and blue are available. Help children explore life, observe nature, and improve concentration. It is a good gift for children.
2, Unique and personalized rubber design, non-slip and scratch-resistant, combined with the shock absorption measures at the eyepiece and objective lens, shock and drop resistance effectively.
3, Compact structure, lightweight; small size, easy to grasp and hold; Twist-up eyecups, easy to adjust; middle large focusing wheel design, easy to focus; multi-coating lens and large eyepiece design provide good optical performance and comfortable viewing.